Competition : "Discourse" The inaugural John P. Eberhard student design competition, Spring Semester 2024
A conversation between Science and Architecture
John P. Eberhard Student Design Competition 2024 - "Discourse" In recognition of the 20th anniversary of the founding of the Academy of Neuroscience for Architecture (ANFA), ANFA will host a design competition honoring one of its key founding members, John P. Eberhard, FAIA, with the goal of creating greater interest and understanding of the relationship between neuroscience and architecture.
ANFA Discussion
Design questions for scientists
ANFA scientists want to hear from ANFA architects the type of design questions or issues they would like scientists to address.
Join the discussion
Philosophical issues
In response to member requests, we now have an open forum where philosophical questions can be discussed.
Join the discussion
Members: create your profile
Join our database of members to make connections and gain visibility. In addition to describing your interests, you can add images and a video introduction as well as a portfolio carousel.
Research wiki
Access our soon-to-be-provided research pages. Participate in workshops and lectures. Be involved in discussions on specific research topics.
Educational resources
We are building an education section that will provide bibliographies, courses, syllabi, and other resources useful when creating a neuroscience for architecture program.
If you are interested and a member, why not join ACE to participate in our regular meetings with architects and scholars from around the world?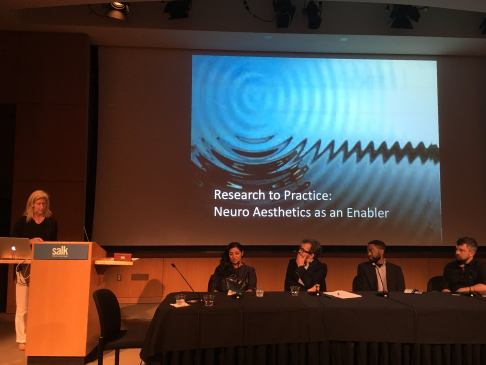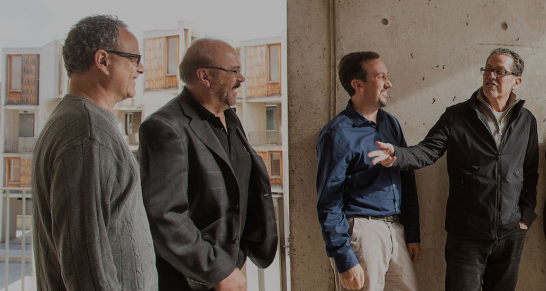 Find members with similar interests
Build your own profile page for others to learn about your interests and skills, find other members with similar interests, create a porfolio gallery.
Become a Member
Join ANFA to network with members, access our soon-to-be-provided research and educational resources, and participate in workshops, lectures, and more.
| Individual Memberships | Annual Fees |
| --- | --- |
| Standard | $175 |
| Standard - reduced rate | $85 |
| Student | $85 |
| Student - reduced rate | $40 |
Individual Member Benefits

Discount on conferences and symposia
Free or reduced price for participation in workshops
Participation in Member-only Reading Clubs
Access to past and present conferences and workshops
Create a Member-only web profile for collaboration and networking
Access and search the network member directory
Join email list for announcements, events, etc
Submit proposals for symposia
Propose/Initiate international chapters

Be involved in ANFA projects and working groups
Vote in student design competitions
Access to educational videos
Access to ANFA research articles - ANFAPEDIA
Online "dating" for collaborators
Notifications about new research developments
Participation in our research and education discussion forums
Right to notify the community of your latest book release
Become a Sponsor
Conference sponsorship is one way companies and research groups can contribute to ANFA's health by contributing a tax deductible addition to the cost of their tickets and memberships. Sponsors benefit from having their logo and brand on display in the program and at the opening and closing of the conference.
| | Sponsor | Includes |
| --- | --- | --- |
| Bronze Sponsor | $2,000 | 1 individual membership + 1 free conference registrations + more |
| Silver Sponsor | $3,000 | 2 individual memberships + 2 free conference registrations + more |
| Gold Sponsor | $5,000 | 3 individual memberships + 3 free conference registrations + more |
| Platinum Sponsor | $8,000 | 4 individual memberships + 4 free conference registrations + more |
Sponsor Benefits
Complimentary memberships and symposium registrations
A listing in programs for ANFA's meetings
Logo and weblink displayed
Opportunity to feature corporate research programs
40% of each sponsorship is tax deductible.
Become an ANFA Benefactor
Benefactor gifts are donations of $500 or more. ANFA gratefully accepts and will acknowledge smaller donations as well.
Learn More about being a Benefactor